Why Choose Bridge Road Body Works?
Car Smash Repairs & Panel Beater Richmond
We Are Specialised In
chassis repairs, vehicle restorations, dents and scratches, spray painting and more.
Panel beating is the process of working your cars panels back into shape. At Bridge Road Body Works, we treat every vehicle with care. We ensure that our clients are satisfied with our panel repair services. Our highly trained technicians use only the latest technology and equipment to ensure quality car body repair in record time so that you can have your car back on the road.
Call us on 03 9428 1833, one of our experts will explain all the steps and help you through the whole process

Drop your vehicle of to us at 449 Bridge Road, Richmond, VIC, 3121

We will have a replacement vehicle ready for your while your vehicle is being repaired or while you are still waiting for the outcome for your NOT AT FAULT CLAIM

Bridge Road Body Works experts will arrange an estimate for the repairs and will oversee the repair process

Pick up your vehicle once the repairs are completed with a 100% guarantee of workmanship from our dedicated team.
Call us on 03 9428 1833, one of our experts will explain all the steps and help you through the whole process

Drop your vehicle of to us at 449 Bridge Road, Richmond, VIC, 3121

We will have a replacement vehicle ready for your while your vehicle is being repaired or while you are still waiting for the outcome for your NOT AT FAULT CLAIM

Bridge Road Body Works experts will arrange an estimate for the repairs and will oversee the repair process

Pick up your vehicle once the repairs are completed with a 100% guarantee of workmanship from our dedicated team.
For More Information On Our Services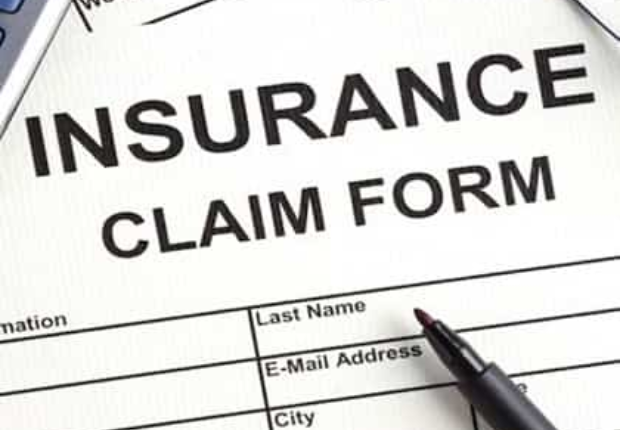 insurance claim?
If you have had an accident then don't hesitate to give us a call and get some expert advice today.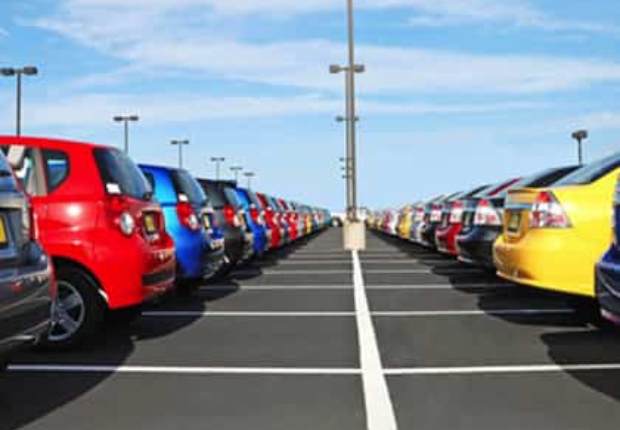 Fleet Services
We understand that keeping your vehicles on the road is of the utmost importance.
Why We're Richmond's Best Panel Beaters & Car Body Repair Specialists
Based on Bridge Road in Richmond, just outside of Melbourne, our accident repairs workshop delivers quality car body repairs and exceptional customer service. We put our customers at the centre of everything we do, and we will always talk you through the whole service to make sure you're not left in the dark or unaware of what to expect. In addition to our quality workmanship and guarantee on all our work, we work tirelessly to ensure you are looked after from start to finish. For quality vehicle accident repairs and auto restorations, look no further than Bridge Road Body Works.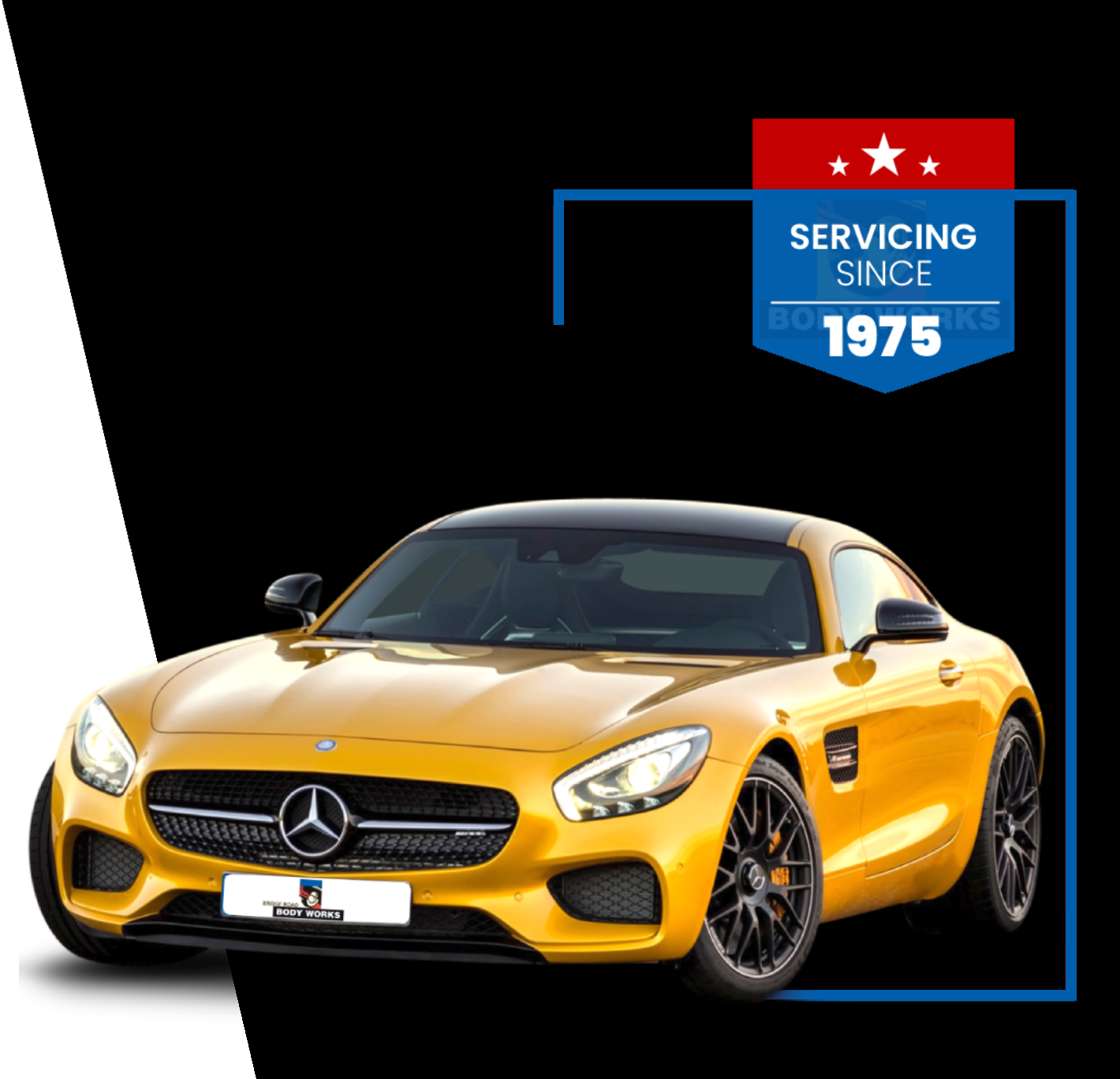 Great panel beaters the Work can't be faulted they also installed a cage in My Van and took the signage Of The doors for me FREE OF CHARGE if someone runs up my backside again I know who to call

robert ieraci
09:11 05 Aug 22
Could not be happier with the job that Sean did on my VT commodore he went over and above, super professional, awesome bloke and as for price you can't beat it. I would highly recommend Xpress Scratch & Dent Repair.😁

LuCyFuR666
04:42 01 May 22
Well Done Vito , amazing work , thank you very much 🙂

Margaret Bishop
06:54 28 Apr 22
Can recommend. 5 Star service for a non fault insurance thing. They helped from the get go recommending a course of action with the other party and handled the whole thing from there. The actual work on the panel was first class and they detailed in and out for cherry on top.

Josh Mutch
05:47 28 Mar 22
The team at Bridge Road Body Works were quick, professional and extremely good value. I would recommend to anyone in the area for a quick and easy experience.

Jamey McIntyre
22:39 30 Jan 22
Any sort of rust concerns, these guys have you covered. They went above and beyond what I expected. Super friendly staff, would highly recommend.

Jarrod Allison
00:29 12 Aug 21
We had our bumper repaired. Good quality and value. Very happy with the service provided. Would highly recommend the business.

Gacha Cookie
02:43 25 Jul 21
Bunch of legends. These guys really helped me out in a stressful time and were a pleasure to deal with. I know they look after a lot of prestigious cars but they still provided me and my little ford focus with the same level of service and care. Thank you!

Angela Wilkinson
09:21 10 Jul 21
Exelent service, on time and price as arranged! High quality, I will be back if needed! Recommended

D. Schepis
21:49 28 Apr 21
Great service. Highly recommend.

Paul and his team are complete professionals. I was in an not at fault accident when I was not insured. Needless to say, I was pretty anxious about my car, but after it was towed to Bridge Road Body Works (at no cost to me), Paul handled everything from start to finish, putting me at complete ease with situation, and even organising a hire car for me on the day of the a accident (again at no cost to me).My car was repaired just in time for Christmas, handed back to me looking brand new, and was even washed, polished and the interior detailed immaculately.The whole experience left me feeling grateful for how everything was handled, despite the accident being a traumatic experience.I'd go back to Paul and his team for any panel works in the future, knowing I'd be able to trust his advice, and that my car would be in safe hands.Oh, and shout out to Luke and Rose who handled the customer experience side of things exceptionally! They are an asset to the business and their communication during the whole process was outstanding.


LetssPlayy
08:44 15 Feb 21
The team at Bridge Road Body Works did an absolutely phenomenal job on my front bumper which was hanging on by a thread. I'm incredibly delighted with the result; the team really went above and beyond to get it looking as good as new!Highly recommend them!

Daniel Stefanopoulos
03:34 08 Feb 21
Experience with the owner Paul and his staff was excellent ( Special mention to Luke whom is a asset to the operation. Luke understands what it is like to be a customer). The workmanship quality was excellent and they delivered what had been promised .

Ross Sanelli
23:02 19 Jan 21
I've just picked up my car today which was keyed & had a few dents.I can't express how happy I am seeing the quality repair work Paul & his team have done at Bridge Road Body Works.They are friendly, professional and I noticed its a super clean work shop.Say no more. Thank you very happy customer. Patrick

patrick meneguzzi
04:50 16 Dec 20
Paul and the boys in this shop are professionals, Workmanship are above standard, If your car is your passion then I recommend that Bridge Road Body Works is the one stop shop for you, Thumbs up

steve fortan
06:46 25 Sep 20
Great communication and service!

Giovanni Fariselli
13:31 16 Sep 20
The guys at this shop made my experience smooth and without any hassle. They are extremely professional and have the customer's wants and needs at the centre of their service. My car was driven into by another motorists and the detailing and work they did to fix my SUV had it looking BRAND NEW. The wash at the end was amazing and I am so thankful to Paul and Luke! THANK-YOU GUYS!

Ally Kettle
03:02 10 Sep 20
Paul and the team were fantastic from assessment and initial quote. I had sourced 4 other quotes, and Bridge Road Body Works was the best price.Not only that, communication and the customer service were outstanding.The before and after photos show the perfect work completed.

Somaly Pech
05:34 13 Jun 20

Milan Mitik
07:47 04 Jun 20
Friendly, helpful and reasonably priced. I'd recommend Paul and his team to anyone.

Grace Moore
08:08 28 May 20
I took my car in for a glass replacement repair and the I want to thank Luke for the professional and prompt work done on it. I liked the acknowledgement on arriving, they knew the job was booked in and ready to go, and moved the car inside immediately so the broken glass/window is not exposed to outside environment. Promised completion was spot on and provided advanced SMS messaging for car pick up. The car had a full wash was great as a complimentary service. All paper work was seamless. Would highly recommend their service.

I was in a car accident last year. Three car collision and not at fault. Spoke with Paul. He organised the tow and got my car fixed up at no time. He was super helpful and the whole process was smooth. Thank you. Highly recommend. 😊.

samantha sakthivel
09:45 15 May 20
Absolutely fantastic service! Really great team there that do phenomenal work.

Marcel Rees
03:08 09 Apr 20
This team was nothing less than brilliant. Professional, positive and so communicative and helpful.I could not recommend this panel beaters more highly.

James Troutbeck
04:03 31 Mar 20
Sam & Luke at Bridge Road Body Works we're amazing. They looked after my car, made the whole process so much easier. They are quick & efficient. I had my car back the same day. I would highly recommend them, in fact I just did, to my neighbour!

Alexandra Doherty
01:11 11 Mar 20
Paul and the team have taken care of us twice in the space of as many months and have done an incredible job. The first time I hit a pole just before Christmas (the worst possible time!) and the second time our car was vandalized & was scratched up. The first time I took my car here I had crashed it. I already had 3 quotes from other businesses & they ran into the thousands..... I was almost in tears wondering how I was going to afford it until I got a quote from these guys It was so much more affordable & they did such an amazing job. The team is easy to deal with. I highly recommend.

meredith gibbs
02:12 07 Mar 20
Awesome repairer. Car had small dent. In on Tuesday morning, loan car provided, collected Thursday arvo. Great quality repair. Great customer service.

Peter Herbison
00:56 06 Mar 20
This place is the best for body works. I am a young professional and this place is beyond excellence. Will definitely recommend more business to all. 🙂

Richard Xu
06:00 27 Feb 20
Paul and his team did an amazing job of fixing my car. Above and beyond, i can't thank you enough

Melinda Young
06:19 25 Feb 20

hamish connor
05:06 04 Feb 20
The boys at bridge road body works are very professional and looked after me with my car big thanks to Paul 👍

Akif Ahmet
12:24 29 Jan 20

Brad Cromack
07:10 21 Dec 19

Great location and we'll considered repairs


I had a small paint repair job done by Paul and his team. Paul was quick to respond to my initial inquiry and got The car booked in as soon as possible.Paul's customer service was great and I was happy with final result.David


Paul, Sam and the team at Bridge Road Body Works did an amazing job on the restoration of my old Jeep! The team are polite, personable and very accommodating of their customers. I wouldn't have any hesitation in recommending them to anyone I know.

Daniel McCluskey
00:13 09 Sep 19
Great job repairing my BMW. Excellent work, excellent price, and all done with professional curtesy.

Anne Boyle
07:19 29 Aug 19
Really happy with the repairs that Sam and his team have completed. It was also appreciated that the car was thoroughly cleaned before pick up.

Philip Novaković
07:17 17 Jul 19
Our car was only 4 weeks young and it unfortunately was damaged by scraping against a brick wall. The level of service carried out was exceptional. Sam kept us fully informed during the repair process. Overall the cost and quality of workmanship exceeded our expectations. We are more than happy and our car looks as good as new.Thank you to Sam and crew. Jeff and Cheryl

Ruby Louise
04:21 17 Jul 19
Thank you to everyone at Bridge Road Body Works. Sam was awesome! He answered all my questions and gave me a quote that was cheaper than I originally had in mind. The day I picked up the car, I was amazed by how the paint matched perfectly and it looks like new. Thanks for all your help with this. You made a painful situation go away without an issue.

Amazing service; honest and trustworthy. Thank you Sam and team!

Lewis Chase
03:57 03 Jul 19
Couldn't recommend Bridge Work Body Works more highly, always so helpful and accomodating with exceptional service!!

Allie Veall
05:52 10 Jun 19
Friendly, honest and efficient service. Highly recommended 😁

good, honest service. Nice guys and did a great job. Felt like I could really trust them. Thanks again for you help!

Dan Purdam
00:54 06 Apr 19
I received the most wonderful service here!! I had my side mirror side swiped a little while ago, and thought I would have to pay a bit of money to get it replaced. They were very honest with me and helped me get it back on without charging me a dime! For their honesty and sincerity, I will definitely come back here for any future services, and I highly recommend them! Thank you!!!

Jennifer Lee
01:39 02 Apr 19
I was referred to this place and would highly recommend it to everyone. The friendly service was excellent, the car came back to me looking fantastic and in really good time. You can see these guys really care about their business and their customers.

Frank Straith
22:14 27 Mar 19